My research is interdisciplinary, encompassing social media/computational social science, web/data science, web archiving, and (local) news.
StoryGraph
StoryGraph provides a collection of tools that analyze the news cycle. USA generates a news similarity graph every 10 minutes by computing the similarity of news stories from 17 US news sources across the partisanship spectrum (left, center, and right). In these graphs, the nodes represent news articles, and an edge between a pair of nodes represents a high degree of similarity between the nodes (similar news stories).
| | | |
| --- | --- | --- |
| | | |
StoryGraphBot
StoryGraphBot is a Twitter bot that runs every hour, tracking top news stories and creating tweet threads that report updates (rising/falling/same attention) of the stories. See also, Chronicling the life-cycle of top new stories with StoryGraphBot.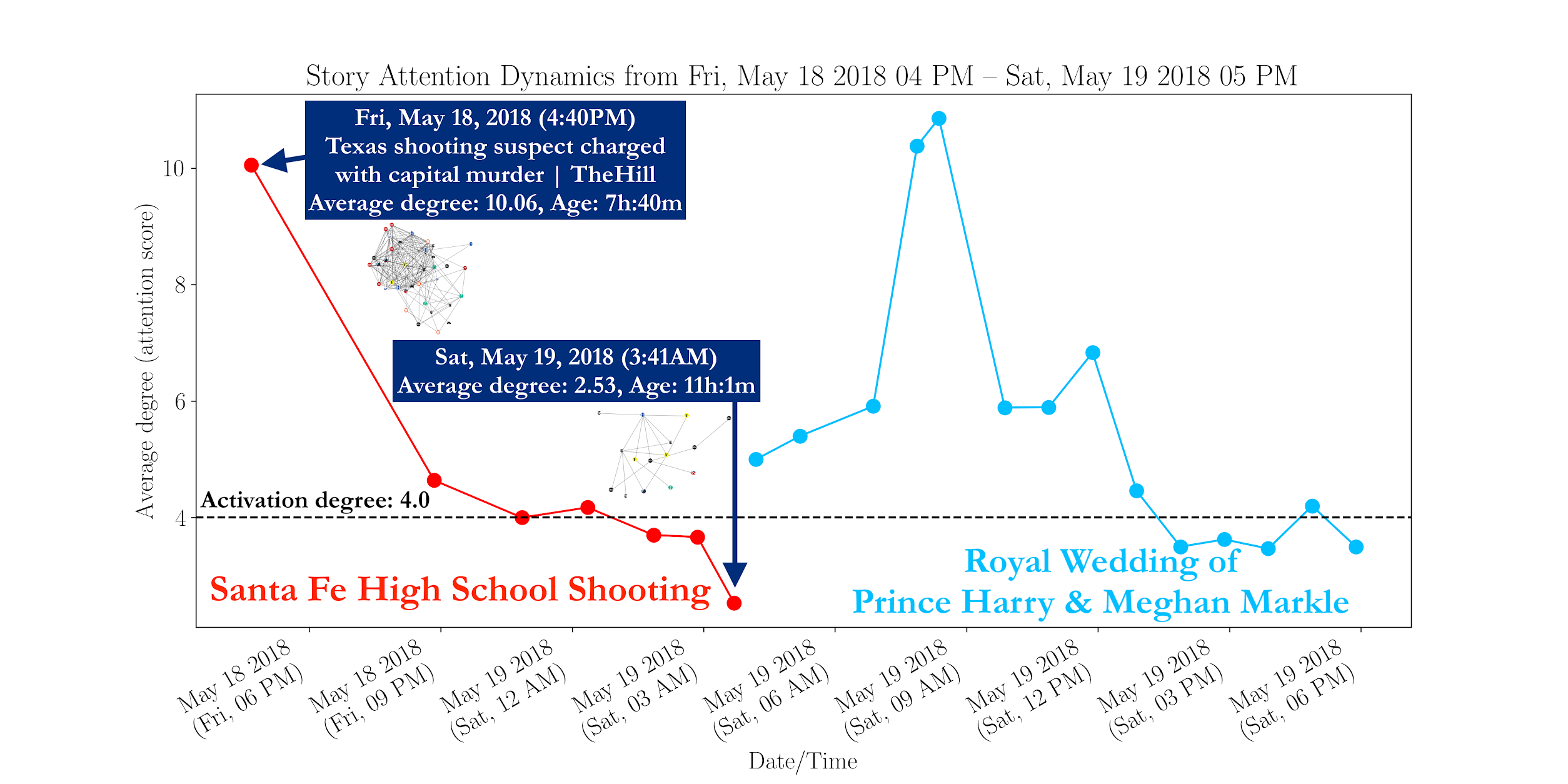 Local Memory Project
Local Memory Project helps users and small communities discover, collect, build, archive, and share collections of stories for important local events from local sources.
Sumgram
Sumgram is a Python tool that summarizes text collections with their most frequent conjoined n-grams. See also, Introducing sumgram, a tool for generating the most frequent conjoined ngrams.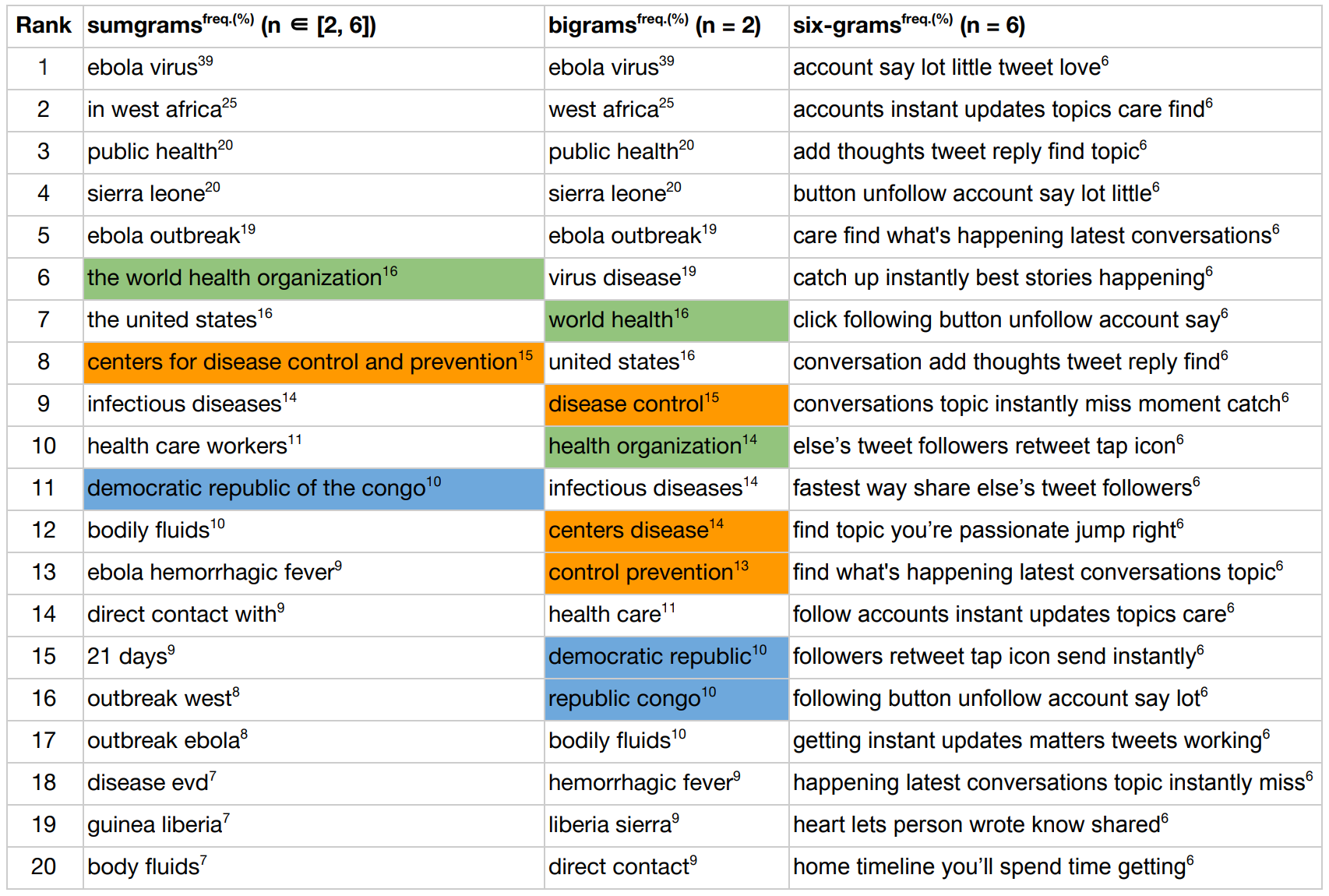 What Did It Look Like
What Did It Look Like is a Twitter bot that replies to a tweet that contains the #whatdiditlooklike hashtag and a URL, with a Tumblr post of the yearly snapshot of what the webpage looked like.